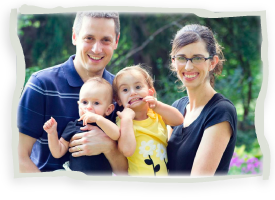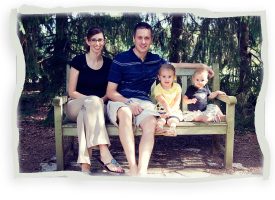 Leigh Ann grew up in a small rural town in Ohio just outside the city of Van Wert. After finishing high school at Lincolnview, Leigh Ann attended Ohio Northern University with a major in Psychology. While attending Ohio Northern, Leigh Ann was presented with an opportunity to work as part of a team providing daily 1 to 1 intervention to a young boy diagnosed with autism. At the time, she had no idea that this would turn from just a college job to the beginning of a career.
Leigh Ann's full time career path began just after she graduated from Ohio Northern University when she went to work at Nationwide Children's Hospital Center for Autism Spectrum Disorders. Leigh Ann worked 1 to 1, 40 hours a week, with children on the autism spectrum in their homes, schools, and communities. Leigh Ann was passionate about her work and was quickly promoted to Case Supervisor. In this role, Leigh Ann worked closely with parents and a team of staff to develop programs to address skill deficits and create behavior support plans to manage difficult behaviors. Her role also included collaboration with teachers and school staff to effectively implement intervention strategies in the classroom that allowed students to participate in a general classroom setting.
Interested in furthering her career as a professional, Leigh Ann pursued a master's degree in Special Education/Applied Behavior Analysis at The Ohio State University, with a research focus on reducing vocal stereotypy in children with autism spectrum disorders. Leigh Ann subsequently received her national certification as a Board Certified Behavior Analyst (BCBA).
Leigh Ann and her husband, Patrick, currently reside in Marysville, Ohio. They enjoy the challenges and rewards that come with raising their three little girls, Sophia, Nora and Jane.